After paying bills at SM's customer service center, I was surprised to see a familiar looking sign just across BDO. I was thrilled to see that Bon Chon is now 10 minutes away from our house (without the traffic though).
Although this is your typical Bon Chon restaurant, small and has few chairs and tables, what I like about this branch is that the hall where you walk to your table is spacious enough that two (2) people can both walk at the same time.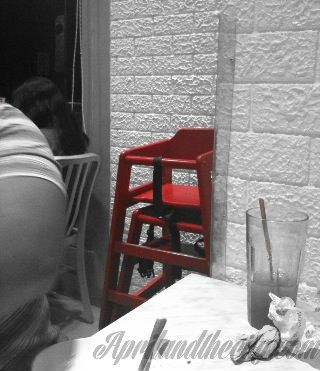 What I like about this branch is that they readily have a high chair for toddlers which makes this branch a family friendly restaurant. I have been to their other branches like in Katipunan, UP Technohub, and in Promenade Greenhills, and I observed that they don't have a high chair. Please correct me if I got this detail wrong.
There's not much to tell about Bon Chon's food as I love the way they prepare their food. From the presentation to the taste to the price, I think everything is just right. All I wish is that their delivery area widens as so it is not limited to Metro Manila/Quezon City customers only. Other than that, I still love my Bon Chon chicken wings.
MORE PHOTOS: